Hi there. It's really been quite a while since I last posted, & I think I'd probably be doing it more often now. As most of you should already know, I've been working in the
audit
line for more than a year now & it's definitely amazing. In this post, I'd like to share some insights of the professional so you may widen
your horizon of knowledge
& widen your
options
for a career path.
Most of you would already know, that there are the
Big 4 + 2
firms in the audit practice. They are ranked as below (you may click on the
URL
below the image for a link to the website).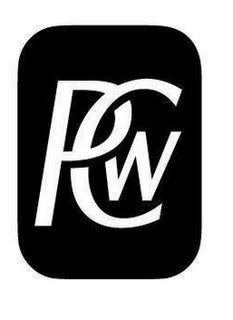 Pricewaterhousecoopers
Ernst & Young
Deloitte
KPMG
BDO

Grant Thornton
Kindly do note, that all these firm's are
international networks of practice
which
operate in the view of profits
as separate entities in their own countries (e.g. US, UK, Malaysia).
Our work, as auditors (a.k.a.
assurance providers
) is with regard to the Financial Statements which comprise of the :
Directors' Report
Balance Sheet
Income Statement
Cash Flow Statement
Statement of Changes in Equity
Notes to the Accounts
Our role is to ensure that the Financial Statements (subject matter) are properly drawn up in accordance with the relevant reporting standards (e.g.
FRS
,
IFRS
,
PERS
). We have to ensure that the accounts show a true & fair view of the company. True in this context, is referring to without fraud & factual. Whereas fair refers to the unbiased condition of the subject matter. Our duty, is to actually prepare a report which is known as the
Audit Report
as you can see below.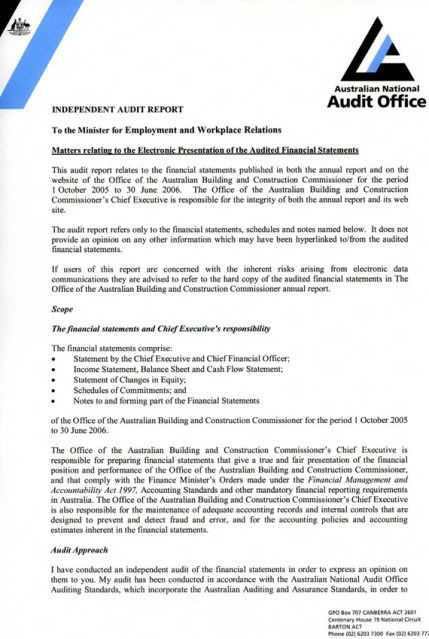 An example of what we do, referring to the Balance Sheet on Cash at Bank balances. Let's say, the amount of Fixed Deposits is
$160m
, we shall have to confirm this amount. But how?
Sight and agree the amount to the bank statement
If figure agrees, send a bank letter to the bank
Receive the bank confirmation, & ensure amount is true & fair
Ensure proper disclosure on security placed for this amount is performed
By taking these steps, the amount is definitely
true
&
fair
and therefore shows a clear view on the company's performance. Do note though, that our work is based on materiality, a concept developed for efficiency. Our work depends on the size of the client. If the Profit before Tax figure is small, more work shall have to be done as a small Net Profit margin would mean that the shareholders would require more assurance of the figures, as a loss making company is completely different than if compared to a money making one.
Then, comes the quality control process where reviewing and
leadership
comes to play. Here's positioning by ranking in a firm :
Managing Partner / Chairman
Partner
Director
Principal
Senior Manager
Manager
Assistant Manager
Supervisor
Senior Associate
Associate
Junior Associate (Assistant)
A piece of advise to all job seekers. Do not hesitate to email me if you require assistance, or are interested in joining
SJ Grant Thornton
. And yeah, auditors should really quit acting like bankers seriously. It's really getting on my nerves. We're not earning
THAT MUCH
after all.
Internal auditors are different than compared to external auditors. They work for company's with the NEDS (non-executive directors), ensuring internal controls are operating effectively. Paychecks are paid by the company itself and therefore an independence threat is apparent.
You may email me at
roshann@gt.com.my
.
Cheers. :)